We are experienced automotive professionals.
For over 45 years, Sym-Tech, an Amynta Company, has been a partner to the retail automotive industry with the mandate to help improve dealership Business Office performance to ensure a positive buying experience for the customer. Sym-Tech supports dealers by providing industry-leading training programs, reliable protection products, F&I software and on-going support. Today Sym-Tech remains a
privately-held and operated Canadian company serving over 600 new car dealers. 
Over the decades, Sym-Tech has maintained long-standing relationships with dealers, affiliated partners and holds exclusivity agreements with industry-leading product suppliers. We are built on a foundation of dedicated people, high quality products and innovative programs. We also ensure an easy, hassle-free claims process
for dealership Service Departments and end Customers. 
Sym-Tech serves its dealers across Canada with dedicated District Managers and F&I Specialists who are experts in their field. Our ability to deliver increased Business Office performance to our Dealer clients and ensure transparency for the buying customer is based on 4 pillars:
  F&I TRAINING
  F&I PRODUCTS
  F&I MENU SOFTWARE
  F&I SUPPORT AND ACCOUNTABILITY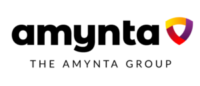 Amynta Group is a premier insurance services company with more than $1.8 billion in managed premium and 2,000 associates across North America, Europe and Australia. An independent, customer-centered and underwriting-focused company, Amynta serves leading carriers, wholesalers, retail agencies, auto dealers,
OEMs, and consumer product retailers with innovative insurance and warranty protection solutions. 
Amynta operates through three segments: Managing General Agencies; Warranty, including automotive, consumer and specialty equipment; and Specialty Risk. For more information, please visit amyntagroup.com.
Our people are our most important assets.
At Sym-Tech Dealer Services, our people are our most important assets. We stay true to our company's culture and strive to maintain a strong team environment where people are encouraged to learn, develop and grow.
The success of Sym-Tech over its 45-year history has been built on the efforts and contributions of our dedicated associates, which has allowed the company to continue to grow and innovate.
To be recognized by new vehicle Dealers as a remarkable business partner and recognized by associates as a remarkable place to work, learn and grow...
Valuable Partnerships
Empower others
Gain trust
Value diversity
Communicate and share information
Encourage new ideas
Focus on what can be accomplished
Responsiveness and problem solving
Empower others to achieve great results
Carry out a plan, order, or course of action with accountability
Committed to continuous learning
Build strong relationships
Passionate about what we do
At Sym-Tech Dealer Services we recognize the importance of preserving the environment as well as helping to make our world a better place. Internally we strive to maintain a culture of learning, sharing and growing and we place high value on delivering on that philosophy to our dealers and the community.

Sym-Tech's Green Initiative is designed to directly decrease carbon emissions to help protect the environment. Our Tire-Gard® with Nitrogen Tire Inflation program is the only program in the automotive industry that is a verified ISO14064-3 Green House Gas (GHG) Reductions Project and is registered on the Canadian Standards Association (CSA) CleanProjects™ Registry. Sym-Tech's Nitrogen Tire Inflation program  increases fuel efficiency, enhances safety and, as an added bonus, can save the average driver money every year!

Sym-Tech Dealer Services is proud to support the learning of future auto-industry leaders. The Sym-Tech Automotive Scholarship provides financial assistance and a co-op position to a student enrolled in the Business Administration – Automotive Marketing/Automotive Business programs at Georgian College.